Hilf dieses Wissen zu verbreitern / Share this knowledge
Die Geschichte über - The History of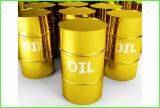 Die anorganische (abiotische) Enstehung des Erdöls
und die damit verbundene Diskreditierung der Falschbehauptung dass das Öl bald zu Ende ginge.
In Wahrheit sind die Ölvorkommen der Erde quasi unendlich!

1951 Nikolai Alexandrowitsch Kudryavtsev verkündet erstmals (Neftianoye Khozyaistvo [Petroleum Wirtschaft] 9, 17-29) die moderne Russisch-Ukrainische Theorie der tiefen, abiotische Entstehung des Erdöls. Im direkten Anschluss folgten viele Erdöl-Ingenieure, Geologen, Geochemiker, statistische Thermodynamiker und Geophysiker der ehemaligen UdSSR.

Besonder Dank gilt allen Männern und Frauen in der ehemaligen UdSSR, die hart gearbeitet haben um die moderne Theorie der abiotischen Entstehnung des Erdöls zu entwickeln und diese artikuliert haben. Diese Männer und Frauen mussten unter ungewöhnlichen Schwierigkeiten zurecht kommen. Das 20. Jahrhundert war sehr hart unt entbehrungsreich für jeden in der ehemaligen Sowjet Union. Sie lebten im schlimmsten kommunistischen Zeitalter ihres Landes. Heute noch sind ausnahmslos alle von ihnen arm, sie erhielten nur wenig Lohn und keinen Dank für ihre wissenschaftliche Arbeit und nicht annähernd das, was sie verdienen.

J. F. KENNEY
Joint Institute of The Physics of the Earth - Russian Academy of Sciences
Gas Resources Corporation, 11811 North Freeway, Houston, TX 77060, U.S.A.
Ac. Ye. F. SHNYUKOV
National Academy of Sciences of Ukraine
Vladimirskaya Street 56, 252.601 Kiev, UKRAINE
V. A. KRAYUSHKIN
Institute of Geological Sciences
O. Gonchara Street 55-B, 01054 Kiev, UKRAINE
I. K. KARPOV
Institute of Geochemistry - Russian Academy of Sciences
Favorskii Street 1a, 664.033 Irkutsk, RUSSIA
V. G. KUTCHEROV
Russian State University of Oil and Gas
Leninskii Prospect 65, 117.917 Moscow, RUSSIA
I. N. PLOTNIKOVA
National Petroleum Company of Tatarstan (TatNeft S.A.)
Butlerov Street 45-54, 423.020 Kazan, Tatarstan, RUSSIA
I. I. Chebanenko
V. P. Klochko
Institute of Geological Sciences - National Academy of Sciences of UKRAINE
O. Gonchara Street 55-B, 01054 Kiev, Ukraine

et. al.

Durch ihre Arbeit führten sie die damalige UdSSR die in den Jahren von 1946 bis 1951 noch als öl-armes Land galt zu einem der reichsten Öl & Gas prodizierenden und exportierenden Staaten der Welt!